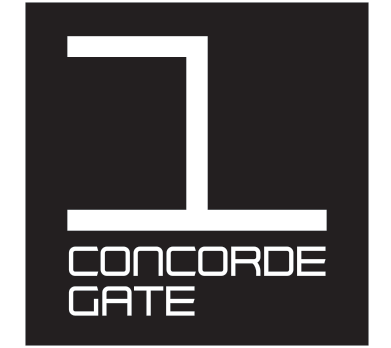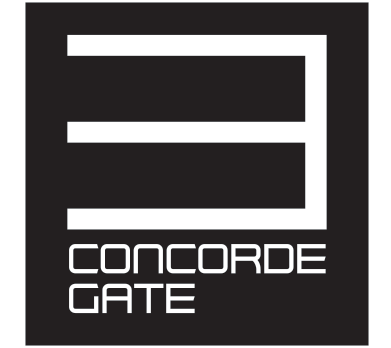 SUITES FROM
564 – 23,488 sq. ft.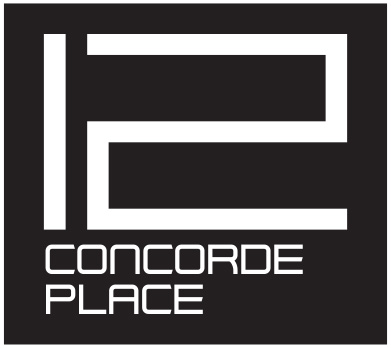 SUITES FROM
1,066 – 25,719 sq. ft.
Net Rent


Contact Listing Broker
$15.77 & $19.08


Additional Rent (per sq. ft.) 2023 est.
Short Term Lease Opprtunities Available

Experience Concorde
Unmatched quality, eye-catching design, a focus on wellness and tenant amenities make Concorde your perfect destination.

Quality
Concorde is a Class A facility built to the highest specifications, and 2012 winner of the BOMA National Complex of the Year award, the most comprehensive and prestigious award of its kind in the commercial real estate industry.

Wellness
Winner of the 2012 BOMA Earth Award for Environmental Excellence, Concorde is nestled in a natural, park-like setting, with functional green space and outdoor seating. Brand new 4,000 sq.ft. fitness centre now open!
Value
Quality of construction, local and connected amenities, highway and transit access, and a financial offering unmatched in the marketplace combine to make Concorde an unrivalled value destination in the suburban GTA.
VIBRANT COMMUNITY


Steps From Everything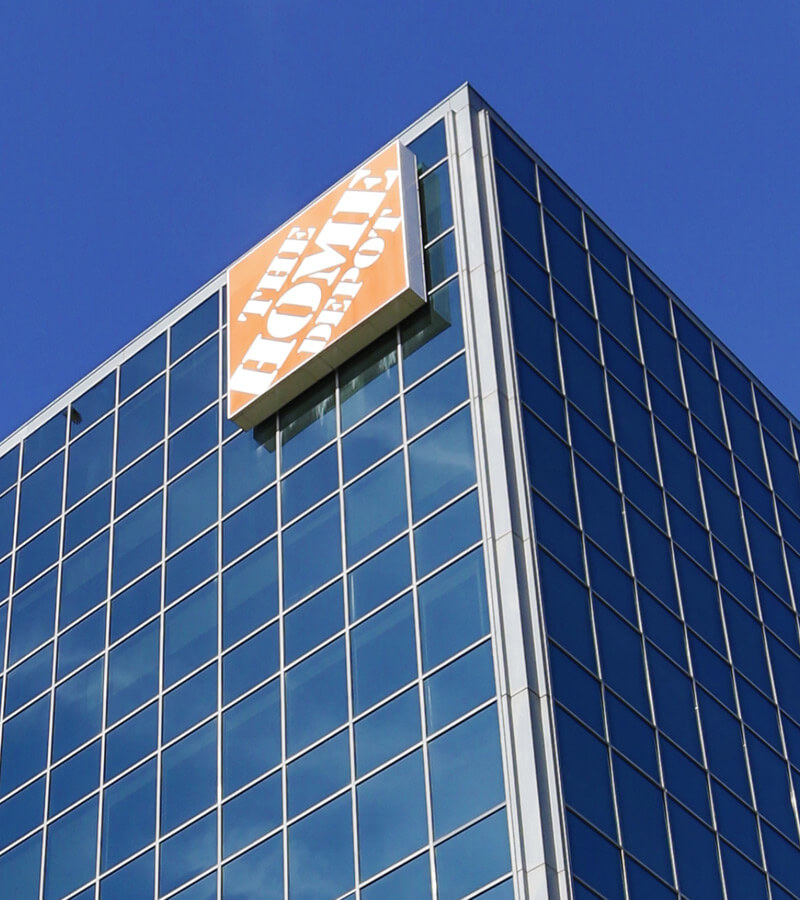 Corporate campus with blue chip neighbours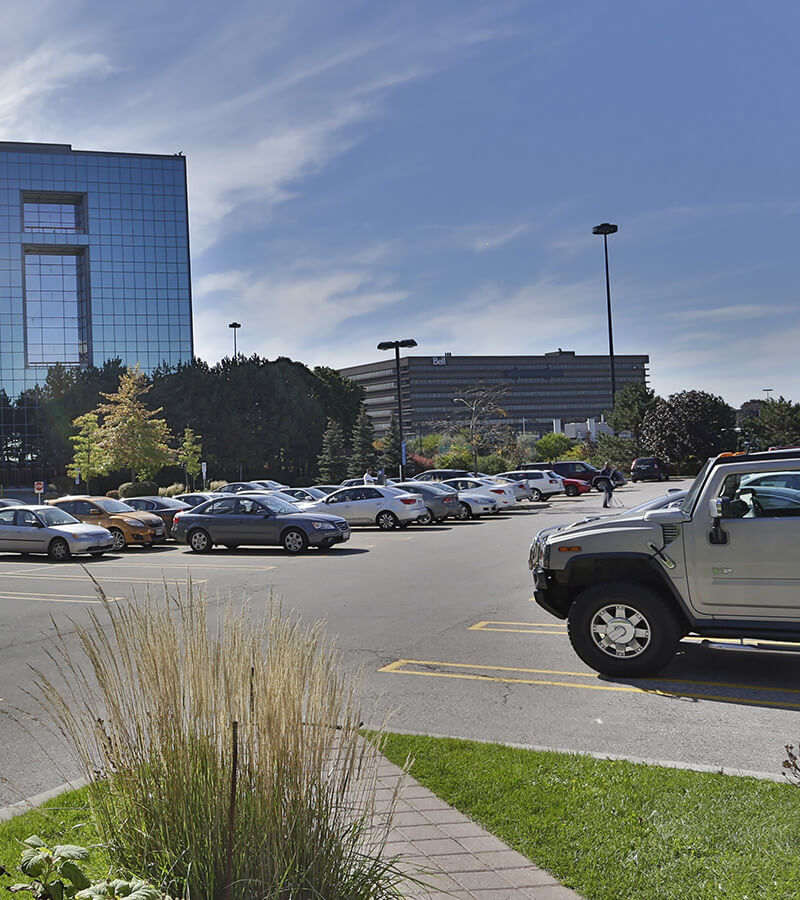 3/1,000 parking + 124 visitor spots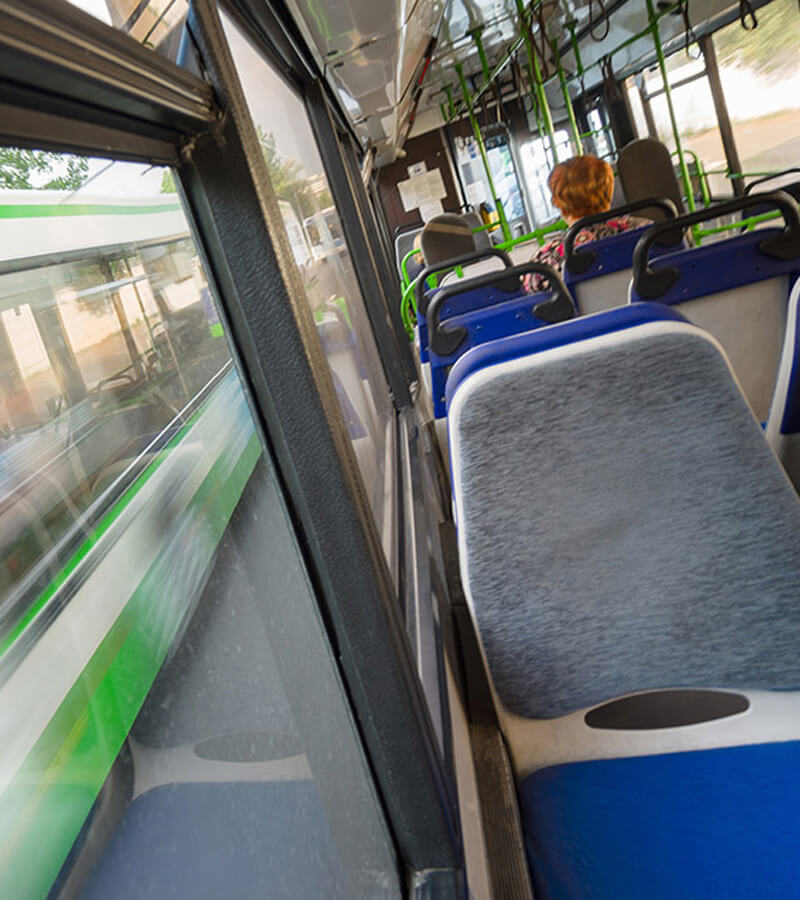 Free round trip tenant shuttle bus to Danforth/Bloor Subway Line and Eglinton Square Mall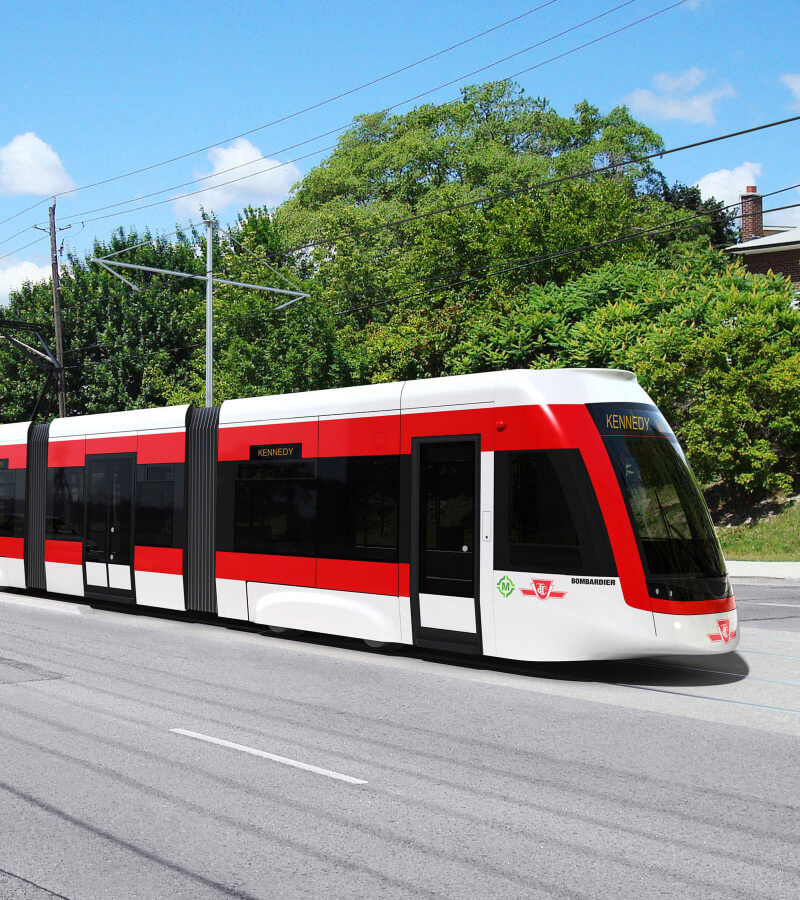 LRT stop coming to Wynford Drive in 2023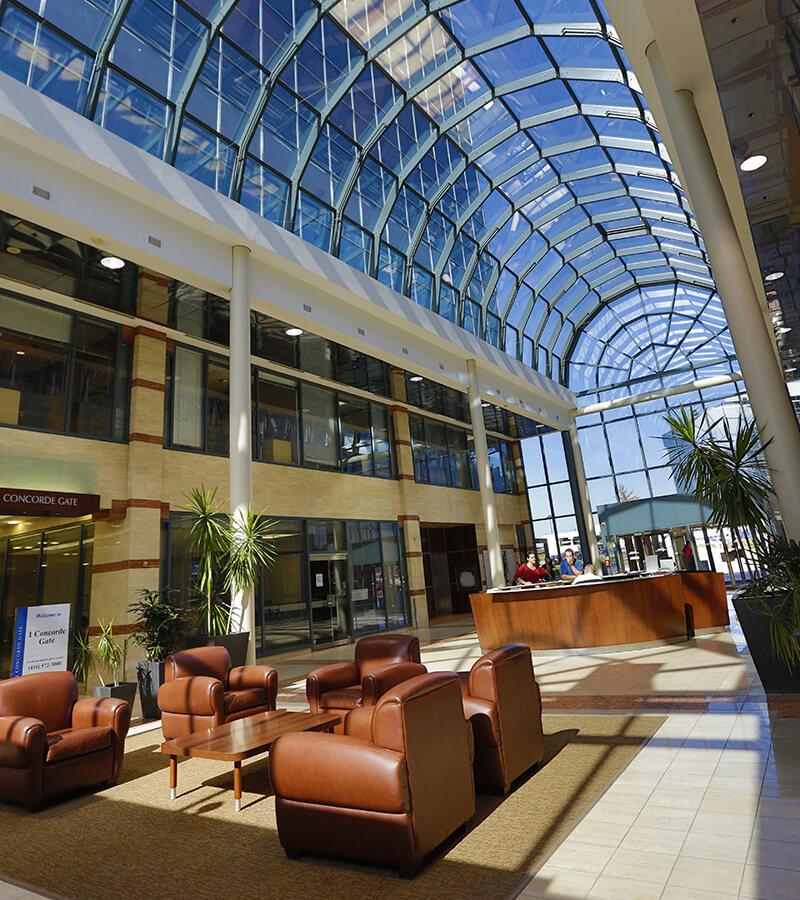 On-site property management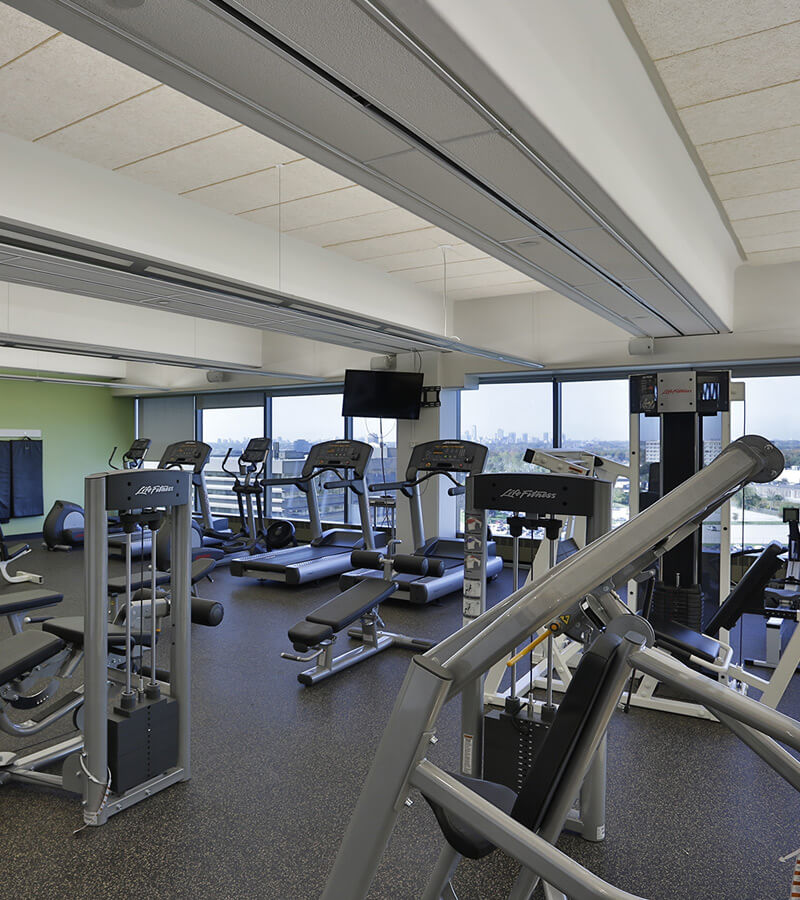 Brand new 4,000 sq.ft. fitness centre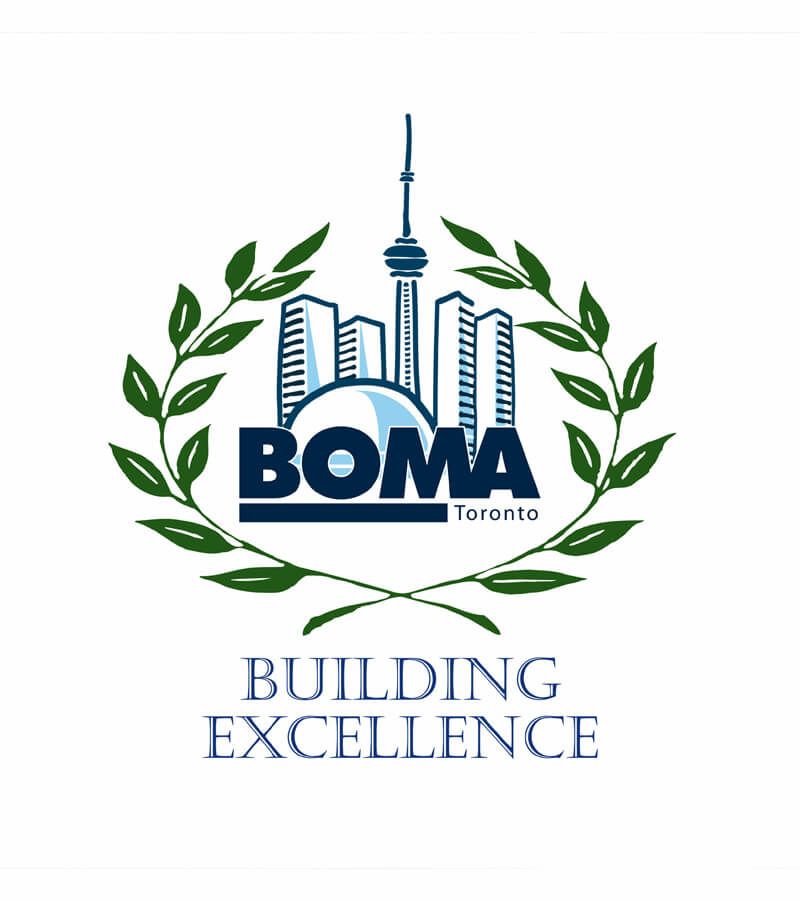 BOMA & Toby award winner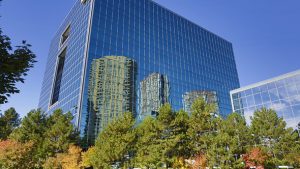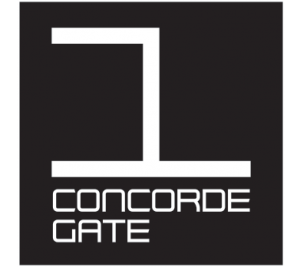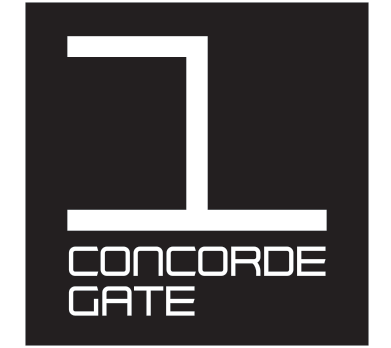 Suite 108
719 sq. ft.
Suite 109
1,935 sq. ft.
Suite 200A2
2,828 sq. ft.
Suite 200B2
2,546 sq. ft.
Suite 201A
1,684 sq. ft.
Suite 303
1,622 sq. ft.
Suite 607A
6,353 sq. ft.
Suite 701
2,800 sq. ft.
Suite 704
1,718 sq. ft.
Suite 812 1
4,733 sq. ft.
Suite 800 1
2,762 sq. ft.
Net Rent
CONTACT LISTING BROKER
Additional Rent (per sq. ft.)
$15.77
(2023 estimate)
1  Contiguous Space – 7,495 sq. ft.
2  Contiguous Space: 5,374 sq. ft. – Available 9/1/2023
Underground 3/1,000 @ $85.00/month per stall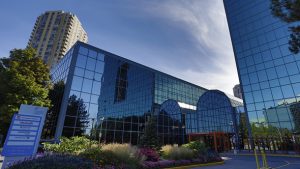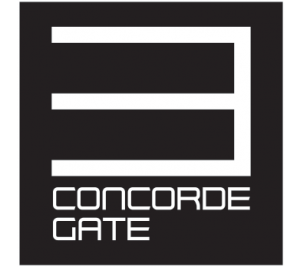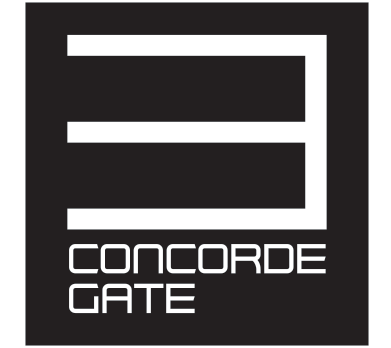 Suite 112
564 sq. ft.
Suite 208 & 209
2,695 sq. ft.
Suite 210
617 sq. ft.
Suite 207
1,015 sq. ft.
Suite 300 1
23,514 sq. ft.
Net Rent
CONTACT LISTING BROKER
Additional Rent (per sq. ft.)
$15.77
(2023 estimate)
1 Suite 300 can be demised
Underground 3/1,000 @ $85.00/month per stall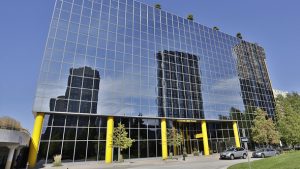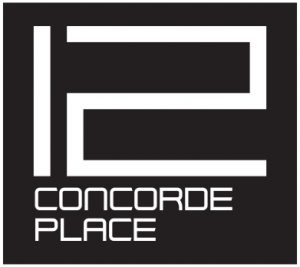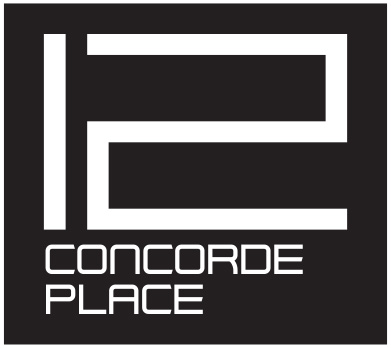 SHORT TERM LEASE
OPPORTUNITIES AVAILABLE
Suite 102
2,332 sq. ft.
Suite 103
1,066 sq. ft.
Suite 202 1
11,028 sq. ft.
Suite 204A 2
6,542 sq. ft.
Suite 500 2
25,719 sq. ft.
Net Rent
CONTACT LISTING BROKER
Additional Rent (per sq. ft.)
$19.08
(2023 estimate)
1  Full Floor
2  Contiguous Space – 17,685 sq. ft.
CONCORDE CORPORATE CENTRE
+ Competition-beating BOMA BEST rating
+ Building signage available
+ Underground & covered parking
+ Direct access to DVP
+ Adaptive office space
+ Responsive on-site landlord
+ BOMA BEST ranking is 7% higher than competitors in Ontario and 5.5% higher than the national average





Shuttle bus service to Donlands Station & Shopping Centre

Access to Green Space and Walking Paths


Prominent Location
Overlooking the Don Valley Parkway at Wynford Drive, Concorde is perfectly positioned, with quick accessibility to downtown, midtown, or the suburban north areas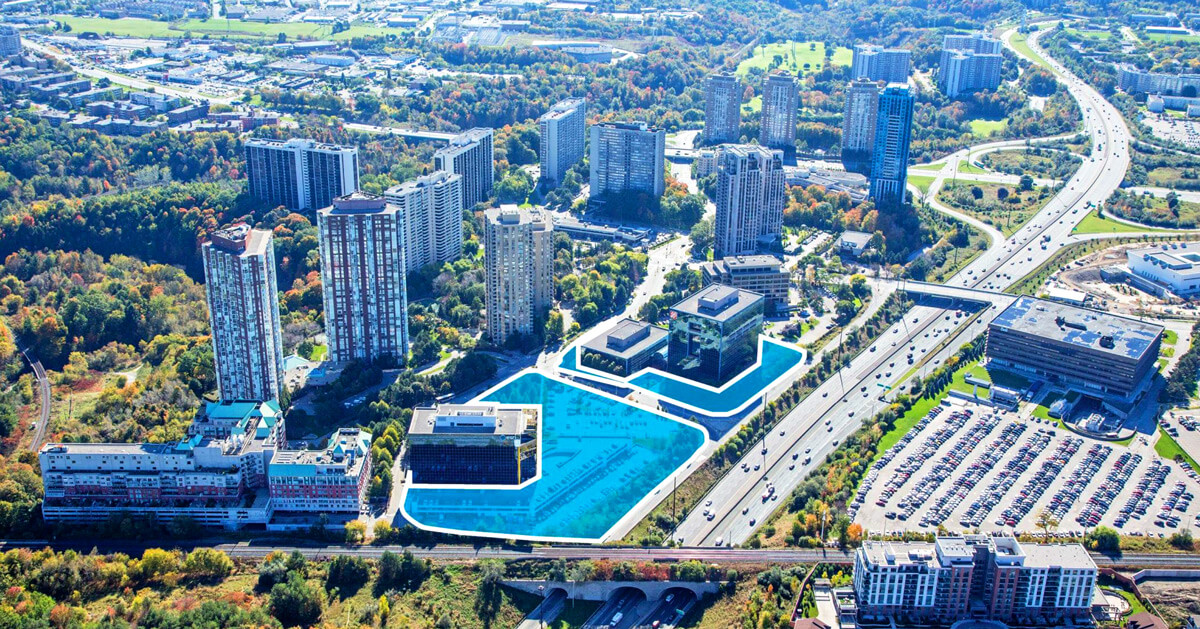 Driving
Located 19 minutes to Toronto's downtown core, 18 minutes to Yonge and Eglinton, and 8 minutes to Highway 401.
Public Transit
Connected to both the Yonge and Bloor subway lines, and Express TTC bus routes right to your doorstep, Concorde is connected to everyone. Express Shuttle from Union. Eglinton LRT – Coming in 2021!
Biking
Bike racks at Concorde, and shower and locker facilities in the building enable everyone to get to work their way.
3 Tower Complex
Watch and learn about what Concorde and it's amazing location can offer.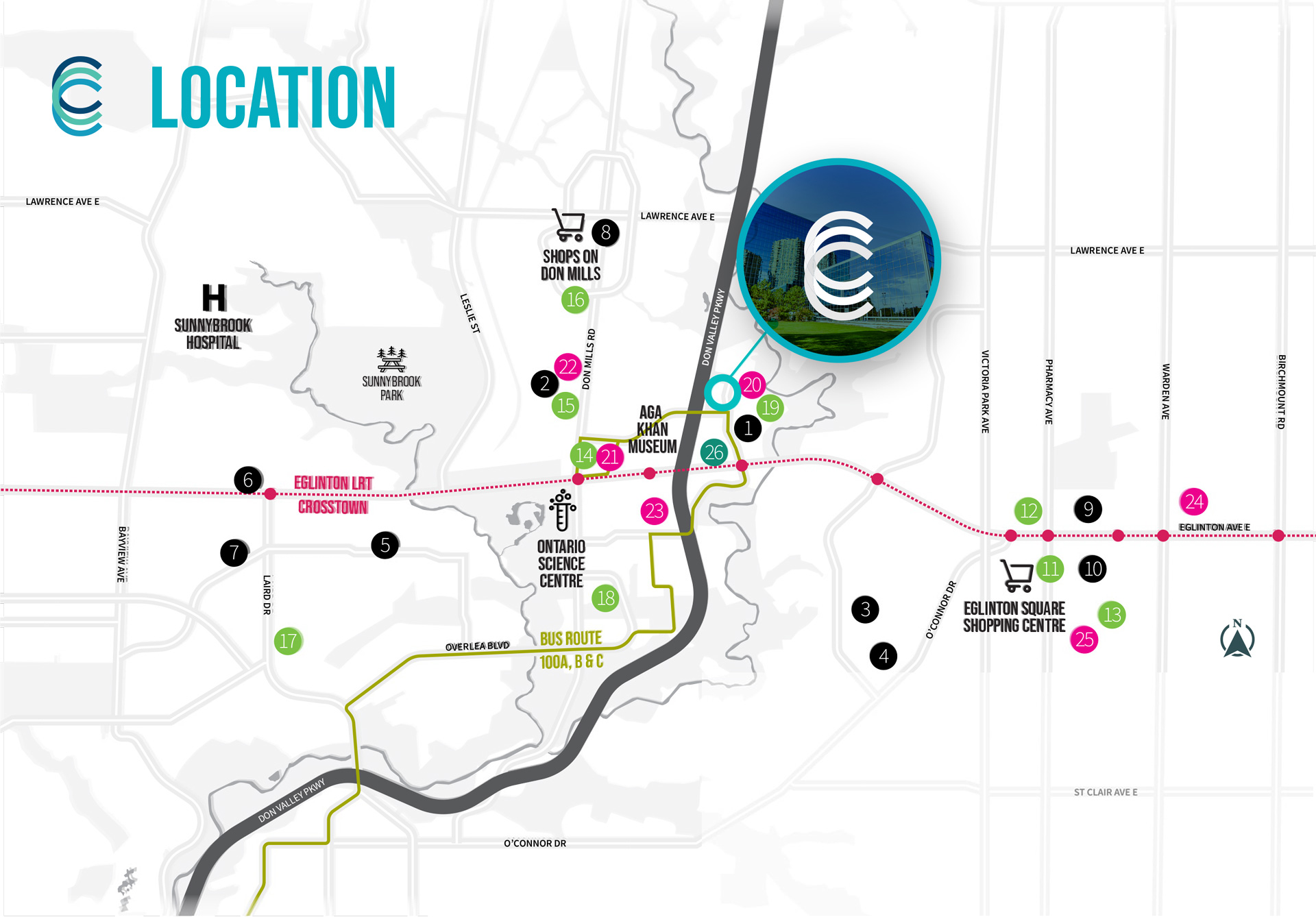 FOOD & DRINKS
Tim Hortons
Harvey's
MIll Street Brewery
Swiss Chalet
Adamson BBQ
Domino Pizza
Kintako Sushi, The Leaside Pub
Chipotle Mexican Grill, Panera Bread, Joey Don Mills, Congee Queen
McDonald, Popeyes, Burger King, Wendy's, Mandarin, Boston Pizza, Kelseys, Jolibee
Eggsmart, Sweet Dulce, Pizza Pizza, Eastside Marios
GROCERY
Metro
No Frills
Seafood City
Real Canadian Superstore
C&C Supermarket
Metro, McEwan
Longos
Sunny Foodmart
Marcheleo's Gourmet Marketplace
FITNESS
Concorde Fitness Facility
GoodLife
Fitness Connection AK Fitness Studio
Keen For Fitness GoodLife
LA Fitness
Keen For Fitness GoodLife
R3 Fitness Studio
HOTEL
Toronto Don Valley Hotel

The Team
FENGATE and CBRE combine to offer you the best in quality and stable ownership, responsive on-site property management, and professional, dedicated leasing services ready to address your leasing enquiries.
FENGATE
Since 1974, Fengate Real Estate has been developing and managing real estate assets across the risk-return spectrum on behalf of Canadian institutional and high net worth investors.
The Fengate Real Estate team comprises more than 40 experienced and driven professionals with deep expertise across our investment, development, leasing, asset management, operations and finance divisions. The vertical integration of our team enhances our ability to source, structure and manage high quality projects across a range of asset classes. https://fengate.com/

CBRE
CBRE is the first—and only—commercial real estate services company included in the prestigious Fortune 500, ranking at 387 in 2013. CBRE has been voted the most admired real estate services company in Fortune's annual survey for four consecutive years, Euromoney's global real estate advisor of the year for two consecutive years, and Lipsey's leading real estate brand for 13 years in a row. www.cbre.ca

Ready to get started?
Get in touch to book an appointment.
© 2023 CBRE, Inc. Location, buildout and features are subject to change without notice. All dimensions are approximate. Actual usable area may differ from that stated herein. E.&O.E.